Binging on pizza this week? Ditch the plates. The pizza comes with its own plates.
Surprised? Read on to explore how?
Don't dispose of the pizza box before using it!
Pizza! Oh, we can write a poem on our love for pizza. The crushed red pepper toppings. And the cheese. So much cheese. And the cola that it goes perfectly with.
Drooling, aren't you? Only recently, we discovered that it is not only pizza that is useful, but the pizza box too.
Repurposing the pizza box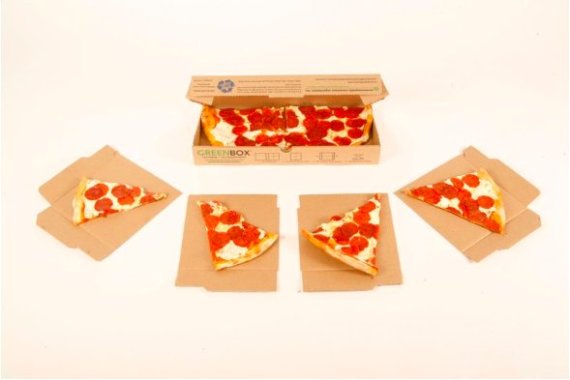 huffingtonpost.com
Above shown box is just a part of large pizza box. Confused? Observe the image below:
Top of the box
You can tear off the top of pizza box turning them into 4 serving plates. This idea eliminates the need for dishes.
Bottom of the box
And the bottom of the pizza box can be folded and is instantly transformed into a handy storage container. It is amazingly eater-friendly and fridge-friendly!
Key takeaways:
1. This is great during birthdays and picnics. You don't have to arrange for plates for everyone. The pizza comes with its own plate.
2. Employees can order a large size pizza and slip in the leftover slices into the pizza box container to take home.
This discovery enhances your love for pizza even more, doesn't it?